No Cost Consultations
It's time to bring your business infrastructure into the future of energy savings. A no-cost consultation with our expert agents will show you how we can supercharge your business with cutting-edge LED, Solar, and Procurement solutions. All within reach thanks to local rebates. Revolutionize your energy future and see incredible ROIs in a short timeframe.

Connect with us today to be a trailblazer in the world of energy-effeciency.
National Reach

With over 700 Representatives strategically placed throughout the United States, EnergyWare is uniquely positioned to reduce overall investment while maintaining best-in-breed technology along with a highly trained and motivated workforce. Although EnergyWare operates within a multi-billion-dollar industry, it delivers enterprise solutions with a localized approach.
Complete Energy Optimization

EnergyWare reduces and/or eliminates your electricity, water, and gas bill; all made possible through energy efficiency technology deployed throughout various aspects of the business.
ROI Design Mapping

Energyware will design a tailored outlook on energy savings, reduction in energy consumption, and tax incentives or local rebates before you look to make your decision on energy solutions like LED Lighting, Solar Technology, and energy-saving opportunities.
Reduce Energy Spend

With a unique approach to energy efficiency, Energyware is able to show massive savings and energy optimization before the solutions are purchased. A true customer advocate when it comes to energy efficiency.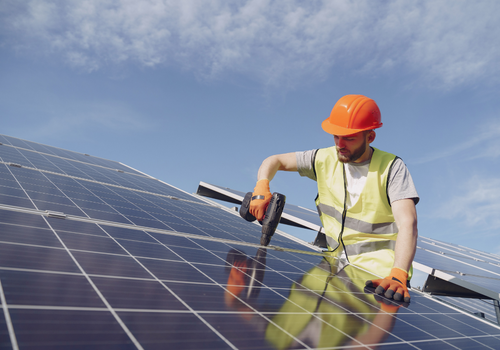 Energy Conservation can be complex. energyware works diligently to simplify the information, the products, and the process. Our mission is to provide the highest quality services at below-market pricing. We are a consulting company that has proven experience in assisting customers determine the best options in financing, design, implementation, oversite, and return-on-investment accuracy. We're headquartered in Dallas, Texas with projects spanning from coast to coast. We provide complete transparency without sales pressure. We stand behind the economic and environmental benefits of our services and products. Thank you for considering us during this process.